As this tour wraps up, I can't fully express how amazing this tour has been. The people we have met and the things Onili/Ori Shochat have accomplished during this time is incredible. I've said it now for the past 3 years…expect Onili to be on the radar for a long time.
Big thanks to Fiona Bloom for all the work she has done for us during the time in NYC!!!!
We continued from Austin to Philadelphia where I hooked the gang up with a stellar gig at Silk City with DJ Siyoung (of Plastic Little) and Pfunkt!!!!! Big thanks to Tamar Lelkes for all her hard work for the Philly gig as well!!!! Here are some photo highlights of the tour continued:
tours don't have downtime…they have computer PR/work time!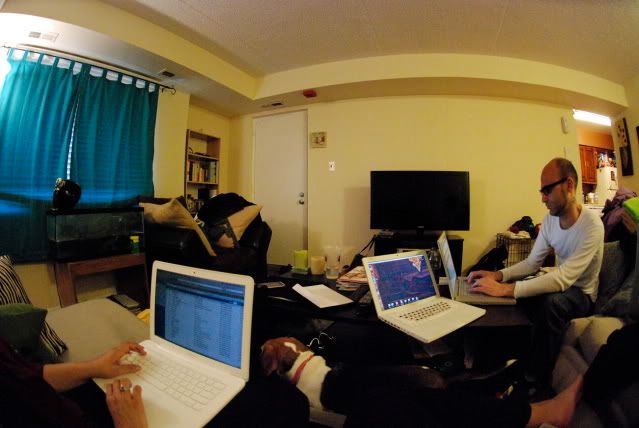 Ori Shochat got so into the "Rocky" spirit he made this video also posted on his blog, HaChibur:

Soundchecking at Silk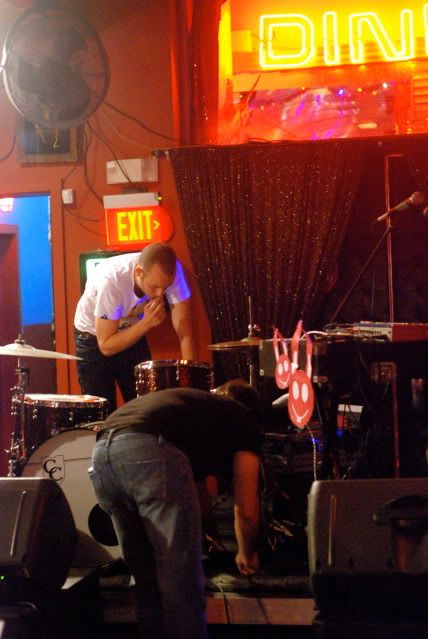 Onili on the mic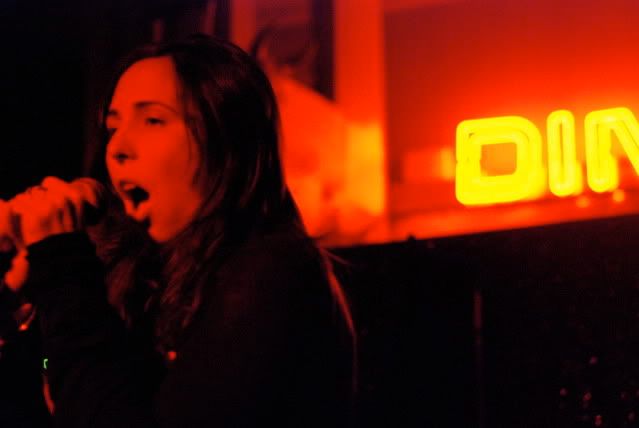 Onili on the mic with Ori Shochat – Photo courtesy of Lenyon Whitaker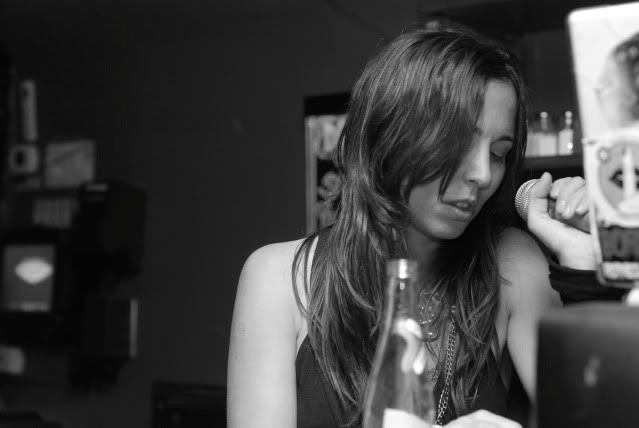 Ori and I – photo courtesy of Lenyon Whitaker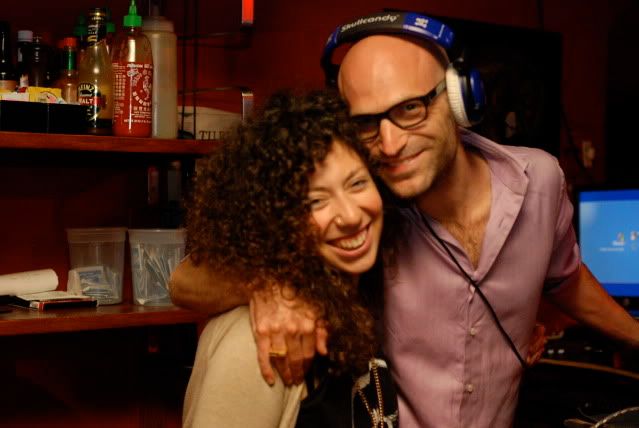 after the gig, I decided to take the gang for the ultimate late night Philly experience: Pat's Cheesesteaks!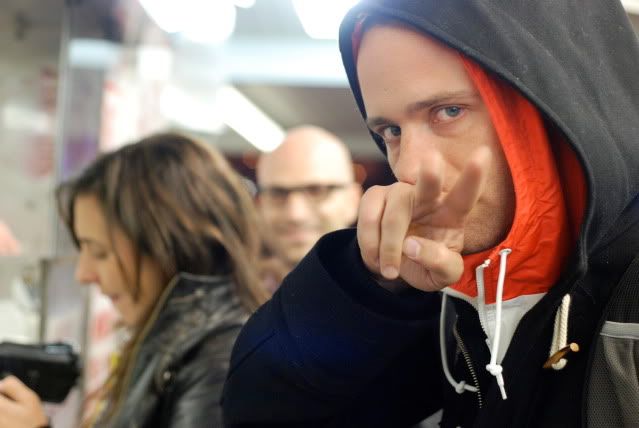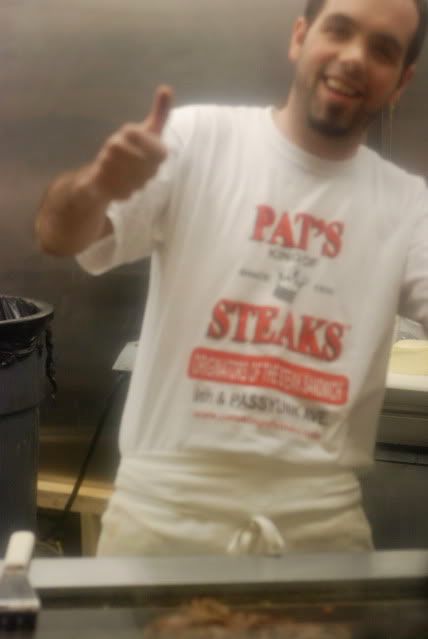 the next morning, bright and early, we left for NYC! It started with an afternoon gig at Best Buy in Union Square.

Then Fiona took us all to Fat Beats!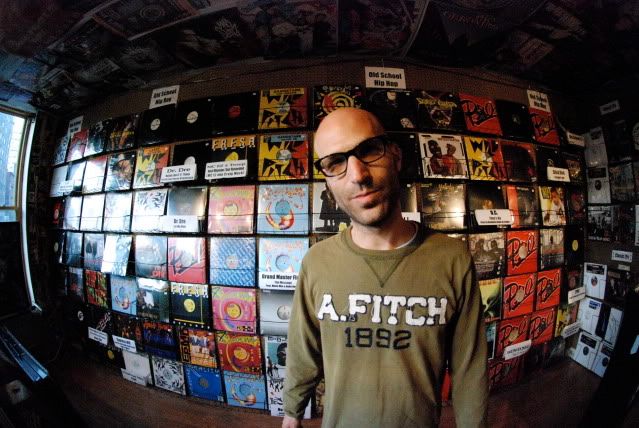 That evening, I was invited to a really special event my friend Vanessa Hidary is involved with called "Tug of War". Its a spoken word project that involves Vanessa, Iranian rapper, Mazzi Soul Purpose, Israeli rapper, Sneakas, and Palestinian poet, Tahani Salah.
The Tug of War Tour has been described as "a thought-provoking and multi-dimensional artistic endeavor that explores narratives of conflict and co-existence between Muslims and Jews." Both Vanessa and Tahani are veterans of HBO's Def Poetry Jam.
Check out the project below!

The show was incredibly moving, intelligent, and just plain dope! Mad props to my girl Vanessa for the invitation, as well as the entire crew for a wonderful performance.
NYC was really amazing for us!

If there is one thing I love as much as music, its SNEAKERS! I know, I know. Girls love shoes. But sneakers to me, are modern art! Fiona took us to MILKSHAKE NYC, which was just fantastic. Onili and I both got a new pair of sneakers!!!!! Check out Fiona's article in I Hip Hop about it!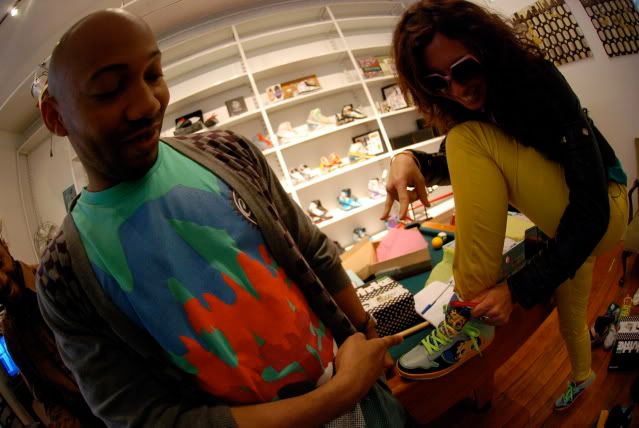 That evening, Onili and Ori Shochat played at Nublu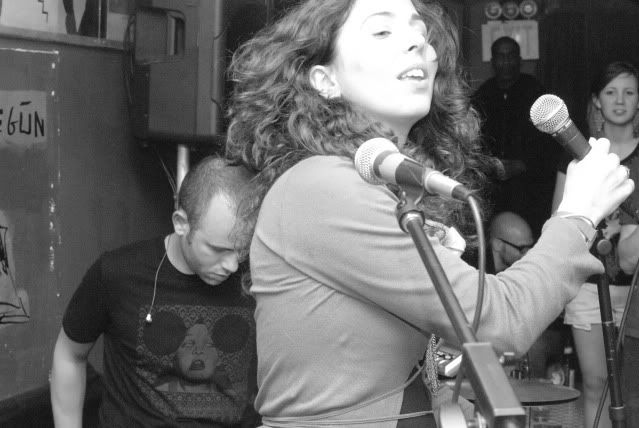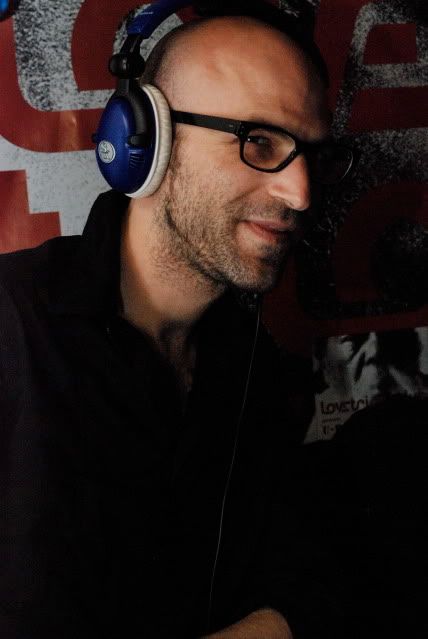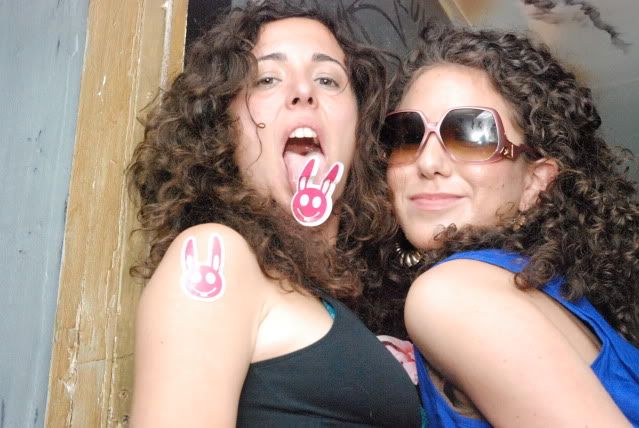 I'll end this post with the Indie Soul Mixer that Fiona took us all to because this post is becoming a novel! I was very privileged to be able to attend the 5th annual Indie Soul Mixer hosted by Mike Ashley. What a room of talented people! I only wish we could have stayed longer but we had to jet off to Brooklyn for Onili/Shochat's last performance!
I'll tell you about Brooklyn in the next Juice addition. I have many more photos but forgot my camera cord in Philly! Oops!
For now I'm taking a few days to cook and celebrate the Passover holiday with my family. Hope you all enjoy the holidays! See you for the next Juice…